Speaker Bureau
Over the years, a need was found for getting out there and speaking up as parents of gay people. As our closet doors opened wider, some of us found a great satisfaction with sharing our stories of our struggles on our journey of acceptance and understanding of our gay loved ones.
Our Speaker Bureau consists of approximately a half dozen people, straight, gay, and transgender, members of our PFLAG NH council who are committed to educate and share their experiences on LGBTQ issues. We have spoken in high school classes, GSAs (Gay Straight Alliances) awareness days, college classes, churches, rallies, and to various organizations.
We currently coordinate our efforts with GLSEN (Gay Lesbian Straight Education Network) as they do extensive outreach to high schools, and hold an annual conference for NH Educators to help them articulate the message about the need for acceptance and support of LGBTQ students.
Transgender Support
In the video below, Christen Bustani addresses the needs of transgender individuals in the state of New Hampshire before the NH House of Representatives. It serves as a "trans 101" narrative.

Christen Bustani is available to speak about herself and her journey as a transgender woman. See her 11-minute video:

Tabling Events
If your organization supports LGBT people and you are producing/sponsoring an educational conference or event that is open to the public, we would be happy to provide volunteers to host a table of information explaining the support that PFLAG has to give. We bring booklets, brochures, and buttons.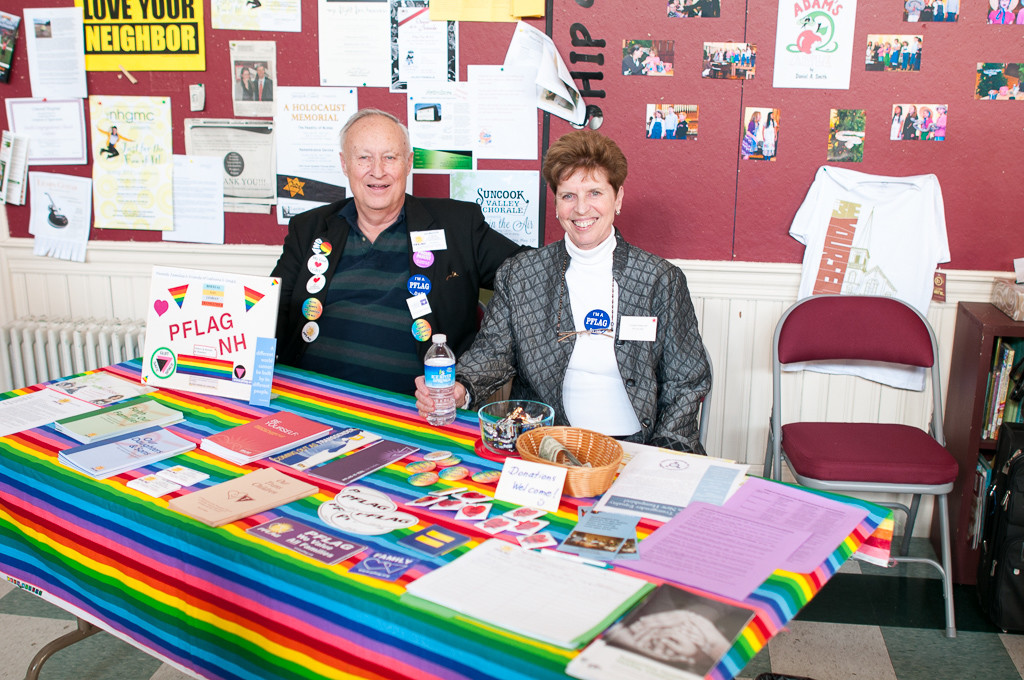 Request a Speaker
If you would like to have an individual speaker, a panel, or would like to join our Speaker Bureau, please fill out the form below. Leela, our Speaker Bureau coordinator will get back to you promptly.
If you have spoken or manned a table on behalf of PFLAG-NH, please fill out the form on our Speaker Report page. Thanks!